Nature

Use the cable car to get to the top of the Malino Brdo hill or have a walk through the Prosiecka or Kvacianska valley! Admire the beauty of the Liptove nature, including the unique Demanovska caves or the Brankovsky waterfall.
Valleys
Prosiecka and Kvacianska valleys are hidden karst treasures of the nearby Choc mountains. Prosiecka valley is regrded as the most beautiful valley of Slovakia. It is connected to the Kvacianska valley with its original water-mills by a nature trail.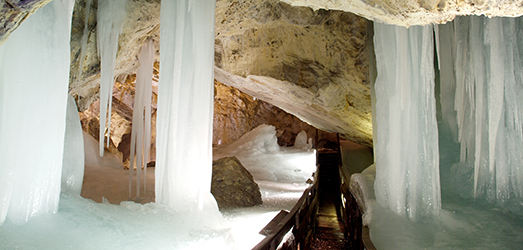 Caves
World-known Demanovska caves, situated in the Nizke Tatry mountains, are the longest spelaean system of Slovakia. The Demanovska cave of liberty is a magnificent natural heritage full of colours and beautiful little lakes, while the Demanovská ice-cave fascinates by its fair-tale halls od ice.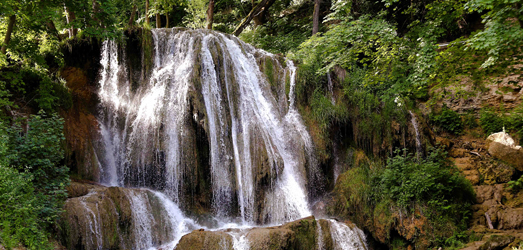 Waterfalls
The Brankovsky waterfall located in the Nizke Tatry mountains is the highest one in Slovakia. In 1980, it was proclaimed a national natural monument. By passing the Kvacianska valley, you will discover the Raztocky waterfall. Another one can be found in the spa city of Lucky.

Malino Brdo
Go up to the Malino Brdo hill by foot or use the cable car and enjoy the beautiful view on Velka Fatra mountains. Advisable in any season.
Tatry
Just outside of the city of Ruzomberok, you can find the largest Slovak mountains, Vysoke and Nizke Tatry. Whether you will walk by the Strbske pleso mountain lake or hike the summit of Chopok, the beauty of Slovak nature will captivate you.