Relax and Entertainment

Have fun in the Tarzania rope-park, or by doing non-traditional activities, such as archery, paintball or horse-riding. Relax in the nearby aquaparks (Tatralandia, Bešeňová), or in a wellness centre right in Hrabovo.

Aquaparks
Liptov is a land of aquaparks which are a perfect place for relax and entertainment after hiking or skiing in the mountains. It is also an ideal solution in bad weather. We reccomend to visit aquaparks Tatralandia and Besenova.
Spas
Spa Lucky, founded in the 18th century, are located in a mountain valley under the Choc hill. Its healing water is used to cure a wide range of diseases, but also as a mean of health prevention. You will feel refreshed and regenerated.

Wellness
Wellness is available not only in the nearby aquaparks and spas, but also right in Hrabovo where our lodges are located. You can have a massage or take some rest in a hot Finish sauna, a menthol-steam sauna, open-air jucuzzi, or Kneipp bath.

Boats
In the summer season, your kids will rejoice boating on a small Hrabovo lake situated 5 minutes of walk from the Liptovo compound.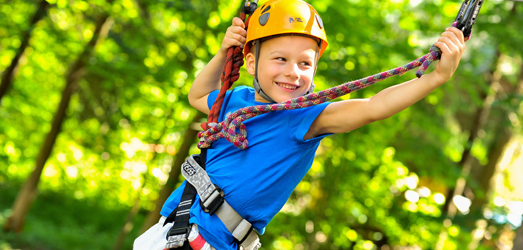 Tarzania
Are you up to an active entertainment? Test your abilities and pass Otestujte svoje schopnosti a prekonajte prekážky v korunách stromov. Tarzánia v Hrabove ponúka lanové okruhy pre deti aj fyzicky zdatných dobrodruhov.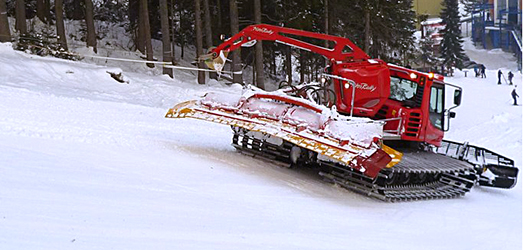 Snow-Taxi
Try an unforgettable snowcat night ride from Hrabovo to Malino Brdo. To fully enjoy the evening, combine the snow-taxi with a dinner in the mountain lodge restaurant.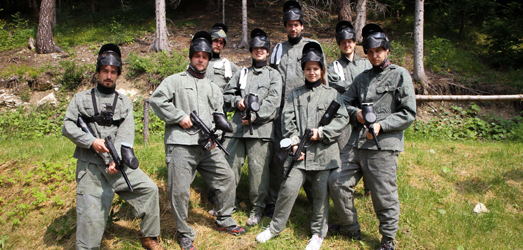 Paintball
Paintball in the woods? Hide bihind a tree, creep up through the bushes and surprise the enemy. An extraordinary advanture for friends seeking non-traditional sports.
Lukostrelba
Test your talent for archery and hit the target. After having fun with bows and arrows, eat well in a nice traditional restaurant in the Cutkova valley.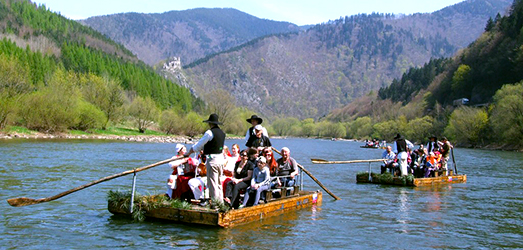 Wooden rafts
Entertainment for kids and adults? The answer is floating on traditional rafts on the Vah river, right under the castle of Strecno!